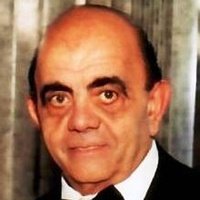 Angelo Jerry Leone
Angelo Jerry Leone age 79, of Medford, died Thursday May 24, 2018. Angelo was predeceased by his beloved wife Josephine. Survived by his loving children LoriAnn Leone-Martin (Richard) and Michael Leone (Denise). Angelo is also survived by his adoring 4 grandchildren. Angelo was a long time employee at Tully Construction in Flushing, NY where he worked as a dispatcher and made so many friends. He will be forever missed by his many friends and his family.
Visitation will be on Friday June 1, 2018 from 2:00 PM - 4:00 PM & 7:00 PM - 9:00 PM.
Funeral Mass at Church of The Resurrection in Farmingville on Saturday June 2, 2018 at 9:30 AM .
Burial will take place at Holy Sepulchre Cemetery in Coram, NY.