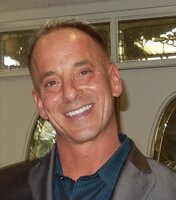 George W. Cermak
George W. Cermak, age 54, of Manorville, NY. Died Tuesday, May 31, 2022 Predeceased by his Father, George Cermak.
Survived by his Beloved Wife, Tracey Cermak and his Mother Florence Cermak. Loving Father of Kyle Ruggieri, Savannah Cermak and Arianna Cermak. Cherished Brother of Bob Cermak, Michael Cermak, Karen Roach and Lori Pettit.
George was a proprietor of Atlantic Auto Glass in Center Moriches, NY for 20 Years.
A Memorial Service for George W. Cermak will be held on Saturday, June 11, 2022 from 5:00 PM – 7:00 PM at the McManus-Lorey Funeral Home 2084 Horseblock Rd. Medford, NY 11763.