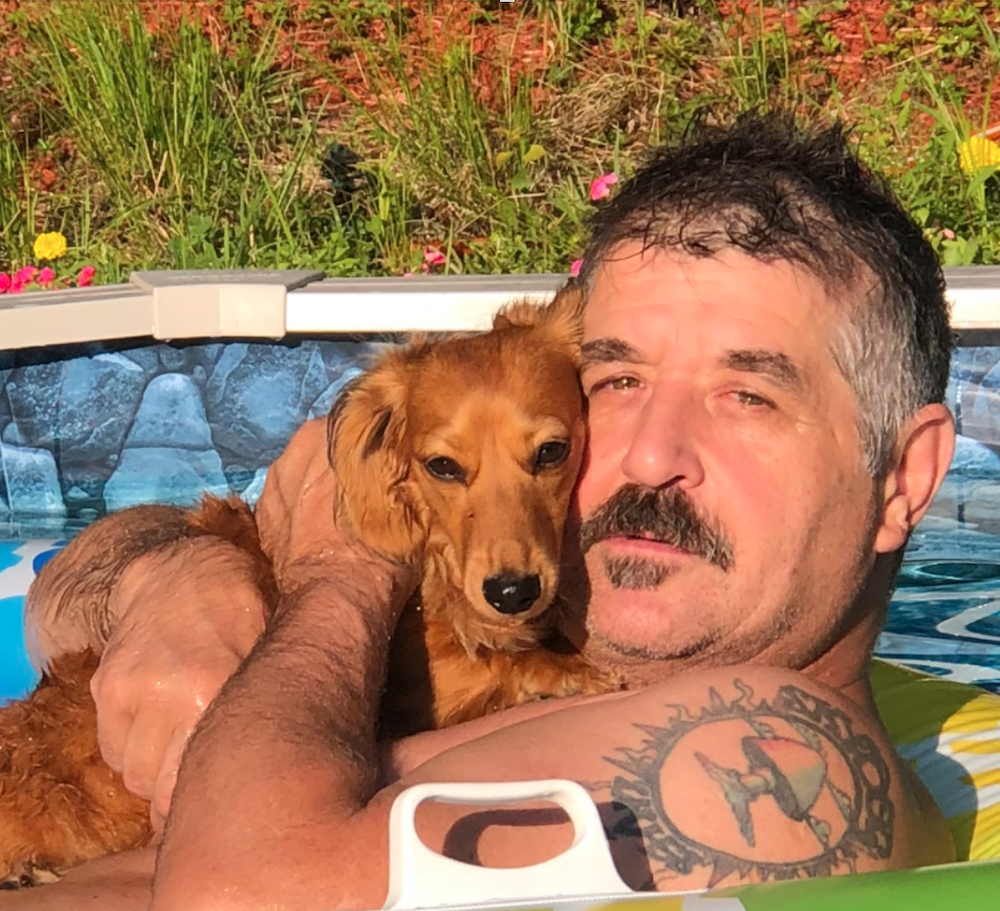 Obituary of Ron Barile
Please share a memory of Ron to include in a keepsake book for family and friends.
Ronald J. Barile, age 60, of Weehawken, NJ died Wednesday, January 19, 2022. Ron was born July 20, 1961 in Bethpage, NY.
Once upon a time, not too very long ago, on July 20, 1961, a prince was born. Ronnie Barile was his name. He was strong, handsome, proud, loving and helpful to others much more than a prince should be. This prince grew to be a wonderful man. Oh, so many respected and befriended Prince Ron. Many depended upon him, and learned life lessons from him. That is what made Prince Ron happy.
As he grew, by the age of 23, he married, bought a castle, and received the gift of, not one, but two, healthy sons - the first princes given to their grandparents, James and Ryan! Ron was so proud! Ron's parents were so proud! Ron was loved and gave love back as he worked hard every day to support his family. Every year, he grew more respected, and this made him happier.
He kept working hard. Actually, he was a warrior.
One day, when his sons were grown, he decided to build a new castle in a rare place called Narrowsburg, NY. The house was his palace, and he built much of it all by himself. Then, in that haven, he became a restaurateur. There, he met his perfect princess Ivy! And had yet another son, Shane!
After much happinesses, fulfillments, music, guitars, vehicles, motorcycles, laughs and tears, despite his bounty of experiences, abundant, loyal and loving family and friends, he had to go away.
Oh, we wonder where?
We know this is G-d's will.
He is survived by his wife, Ivy, sons: Ryan Barile, James Barile, Shane Epstein-Petrullo, daughter-in-law Jill, granddaughter Harper, sisters: Liz Zazo and Denise Abad, brothers Tommy and Frank, in-laws: Frank, Mary, Manny, Michael, Steven, mother-in-law Joan, and the richness of a plentitude of devoted friends.
Visiting hours will be Sunday, January 23 from 1:00 PM to 5:00 PM at McManus-Lorey Funeral Home, 2084 Horse Block Road, Medford, NY. The visitation will be live streamed. Please click to attend the wake virtually.
A Mass of Christian burial will be held 10:00 AM on Monday, January 24 at Church Of The Resurrection, 50 Granny Road, Farmingville, NY. The Funeral Mass will be live streamed, please click here to virtually watch the funeral mass.
Ivy and Shane will be sitting Shiva at their home, 101 Oak Street, Weehawken, NJ 07086 on Tuesday, Jan. 25 thru Thursday, Jan. 27 from 3:00 pm - 9:00 pm.
Donations in Ron's memory are preferred, please follow this link for more information and to donate to The Leukemia & Lymphoma Society.
A Caring, Family Owned and Operated Business Serving the Medford, New York and Surrounding Area