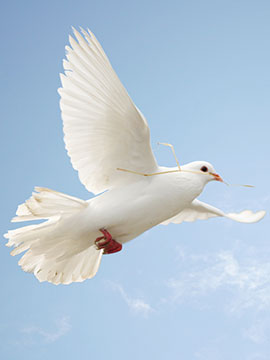 Obituary of Thomas J. Breul
Please share a memory of Thomas to include in a keepsake book for family and friends.
It is with deep sorrow that we announce the death of our beloved son, brother and friend Thomas
Joseph Breul, 59 of Selden, New York. Tom finished his work here and passed into the next life Friday,
June 10th 2022 at Good Shepherd Hospice in Port Jefferson, New York. He lived life fully and died with
grace and dignity.
Because of his Kind and generous nature Tom was well known and deeply loved. Indeed, he had many
nicknames, including Tom, Tommie, Tonkie, Tom the Mechanic and others.
Tom was quite a surprise at his birth being the second twin, to his womb-mate Lawrence John. They were born in December of 1962 in New York. He's the son of G. Frank Breul Jr and Ruth Breul. He is the 10th of 11 children and grew up in the same
home in Selden, New York.
Tom went to Jericho Elementary School, Selden Junior High School and graduated from Newfield High
School in 1981. He was a very happy child growing up and was part of the "Ruland Rd Boys". He still has
many of the same childhood friends including Mike Pindulic, Ross Giacchina and others.
Holidays were always special with 11 children, especially Christmas! Those Christmases taught Tom to be
notably generous to all those around him throughout his life. He was well known for helping those
around him.
Tom was a gifted mechanic working with brothers and others on cars and motorcycles until he became
owner of Tom's Mid-Island Auto Service. Because of Tom's honesty and skills, people came from miles
around, even from other counties, though his shop was "off the beaten path".
Tom was raised a Catholic and had great faith in God. He showed that faith in the works he did by being
kind and generous to those around him.
Family was always important to Tom and he loved children. One of his greatest regrets was to never
marry and have his own children. But, he treated his nieces and nephews as his own. He was a
workaholic and the people he worked with were his family. Some of them are Dave, Randy, Tonicia,
Laura and many others. Tom adored his girlfriend Barbara Corsoe.
He loved the outdoors and enjoyed feeling the sun and wind while riding his Harley Davidson. He loved
Harleys and fast cars. His two favorite cars were his Triumph Spitfire and his Corvette Stingray, which he
enjoyed working on. He also had boats he worked on. It was his dream to just take a boat out into the
water and just float around enjoying the sun and wind. Maybe fishing a bit too.
Tom had a quick wit and a great sense of humor. He could always be counted on to bring a smile or a
belly laugh to all those around, even in his last weeks and days. He was known for his "Tomisms".
Tom is survived by his loving mother Ruth Breul.
Tom is also survived by nine of his 10 siblings. Frank(Franco) Breul, wife Dawn Ferrmola, Barbara
Monsell/Breul, husband John Braithwaite, Bella Breul, husband Jay Prestipino, Michele Monsell, Nicholas Breul, Vickie Monsell, husband Ken Gorbas, Stephanie Monsell/Halpern, Larry Breul, wife XiaoYan Li, Terry Breul, wife Joyce Contino, and Angela Monsell(Married to Ronald Monsell deceased).
Tom is also survived by many nephews and nieces. Marissa, Christina and Anthony Breul, John,
Kathleen, Jenny, Daniel, Michael and Arielle Braithwaite, Anne Marie and Mary Prestipino, Christopher
Mansmann, Ryan Schmidt, Heather, Mallory and Travis Monsell, Daniel, Christopher and Colton Breul,
Robert and Ronald Link, Benjamin, Samantha and Emmalea Halpern, Mei Yi and Nicholas Breul, and
Terry C. Breul II, Tyler James and Joy Amber Breul.
Tom is predeceased by Grandparents; Henry Joseph Hammarth and Emma Brbara(Albert) Hammarth,
Gustav F. Breul Sr. and Mildred(Picoli).
Also predeceased by Father G. Frank Breul Jr. Brother Ronald Samuel Monsell and Nephew Douglas
Monsell.
If Tom could leave behind a message he would say be happy, live life to the fullest and don't put things
off! Spend time enjoying the life you have to you don't have any regrets.
The services are as follows:
Visitation to be held at McManus-Lorey Funeral Home 2084 Horseblock Rd. Medford, NY 11763 on
Thursday, June 16, 2022 from 4:00 - 8:00 PM
Service/Mass to be held at St. Margaret of Scotland Church 81 College Rd. Selden, NY 11784 at 11:00 AM on
June 17, 2022
Following services/mass Tom's interment will be at Holy Sepulchre Cemetery 3442NY-112 Coram, NY
11727
To send flowers to the family or plant a tree in memory of Thomas Breul, please visit Tribute Store
Share Your Memory of
Thomas
A Caring, Family Owned and Operated Business Serving the Medford, New York and Surrounding Area